Shaving / Cosmetic Mirrors
34921 CHR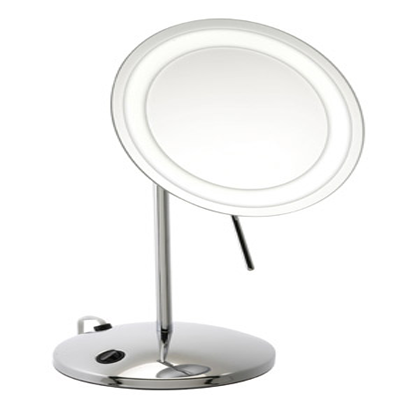 Description
Code: 34921 CHR
A super quality, stunning chrome mirror, with LED lighting for a brighter sharper image.
Mains operated so can be moved to any area for makeup application or grooming requirements.
This pedestal mirror stands on a chrome base. It has a tilting mirror with a chrome lever to enable adjustment without marking the glass and would make a fabulous gift for anyone who is proud of their appearance and likes to look their best.
This mirror is 3x magnification
Dimensions: Mirror diameter 21cm. Overall height 39.5cm . Base 16.5cm